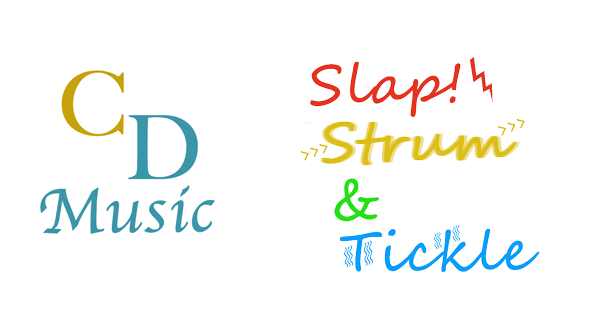 SLAP, STRUM AND TICKLE
Clive Dunstall's Slap, Strum and Tickle is steeped in the Jazz Piano, Guitar, Bass Trio traditions of the Oscar Peterson (Piano), Herb Ellis (Guitar) and Ray Brown (Bass) Trio and the Nat King Cole trio.
The trio play tunes that include jazz standards, contemporary tunes and even pop to musical theatre songs.  Each arrangement has been crafted with a fresh, unique approach to give modern and sometimes quirky ideas to bring a new slant to familiar music. This line up is ideal for Jazz venues, Soirees, Concerts and as Jazz background music for Corporate and Private events. Music can also be composed/arranged to order for you as required. Please ask for details. The Slap, Strum and Tickle Trio are all highly experienced musicians who have played in many musical idioms and are very adaptable to any musical situation. They are always sensitive and mindful of their surroundings regarding what to play for their audience and at what volume! The Piano, Guitar and Bass set up is particularly useful in situations where a standard trio (with drums) would may not be suitable, Eg: In a small room or a large ambient building.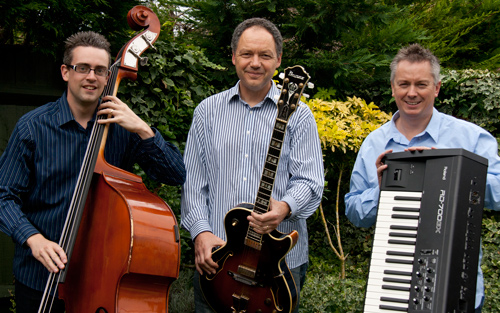 This line up also takes up less space to a conventional piano trio and can be adapted either as a fully acoustic or electric trio. Eg, Piano, Acoustic Guitar and String Bass or Electric piano, Electric Guitar and Electric Bass or a combination of the two as required. We can advise instrumentation for your event on request. For more information use the CONTACTpage.
LISTEN TO CLIPS
Sig Tune
Sesame Street
Soul Eyes
On My Own